If you're looking for the best Conway Remembered coupons, you're in the right place! Mike Walker brings the storys, songs, music and likeness of Conway Twitty to life with his show, Conway Remembered! Mike has studied the late great Conway Twitty to get his sound, look, and mannerisms down pat for this tribute show! You have to see it to believe it!

Exclusive Branson Saver Conway Remembered Coupon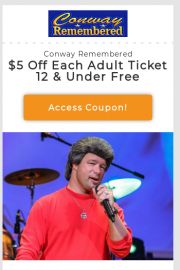 [dt_divider style="thick" /]
Ever since Mike Walker came to town, everyone has said he is a impression genius, and he proves it with his performance as Conway Twitty! With a whopping 41 #1 hit songs to his credit, Conway remains one of country music's most popular and beloved performers of all time and his songs have become classics of the country genre!
During this almost 2 hour show, Mike will perform hits such as:
Hello Darlin
You've Never Been This Far Before
Crazy in Love
and dozens more…
Fans of country music will love this one of a kind tribute! When you close your eyes you will hear Conway Twitty just like he was standing there on the stage singing in person! Mike Walker is amazing and you will have a hard time believing what you are hearing!
Website : https://www.mikewalkermth.com/
Hours :
Directions :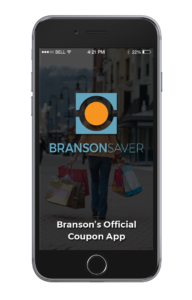 [/vc_column_text][/vc_column][/vc_row]