If you're looking for the best Clay Coopers Country Express coupons, you're in the right place! Clay Cooper is one INCREDIBLE entertainer, winning the 2017 Show of the Year and 2015 Entertainer of the Year at the Terry Awards in Branson, Clay Cooper's Country Express is a production like no other! His show is filled with comedy, dancing, singing, trick roping and much more! With twenty four entertainers, a variety of music and special visual effects, it is a show you do not want to miss!

Exclusive Branson Saver Clay Coopers Country Express Coupon

https://coupon.bransonsaver.com/p/sd3aux/yqu4fqe91a72fkaqnabib
[dt_divider style="thick" /]
You will hear classic and new country, rock, hits of today, gospel, and a patriotic salute that may bring tears to your eyes!
Clay has been performing in front of Branson audiences since he was 16, originally playing with a kid band known as the Texas Goldminors. Clay has sang and played bass in a several shows in Branson over the years, and is now celebrating his 32nd season performing here!
He comes out after every show to say hello to his fans, new and old!
Remember, November starts the Christmas season in Branson so come back then through December to see and hear the holiday portion of the show. The first half features your favorites from the regular season show and the second is all glorious Christmas!
Website : http://claycoopertheatre.com/
Directions :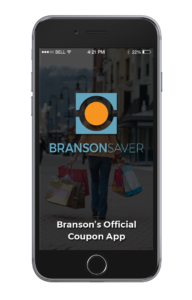 [/vc_column_text][/vc_column][/vc_row]