If you're looking for the best Branson Duttons coupons, you're in the right place! The Duttons, one of Bransons hottest family of entertainers! You may have seen them on "America's Got Talent!"
The Duttons have been performing together for years and now perform over 100 shows a year, rigt here in Branson, then winter in Mesa, Arizona performing in festivals or other events. Making it into one of the top spots on the TV show AGT, helped make them one of the top acts in music!

Exclusive Branson Saver Duttons Coupon

[dt_divider style="thick" /]
Alone or together, the Dutton family are some of the greatest skilled musicians in the country. Just a few of the instruments they play include: drums, guitar, banjo, bass guitar, piano, and harmonica. There are more but we don't want to give the whole show away!
You will be amazed with their fiddle playing talents in their country and bluegrass performance as well as their classical violin playing skills.
You are sure to enjoy the singing, dancing, comedy and music in this wonderful family variety show, numbering family members at 15 plus and counting! This is a fantastic show for all ages!
Website : https://www.theduttons.com/
Hours : See Schedule below
Directions :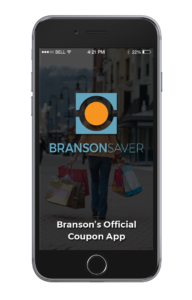 [/vc_column_text][/vc_column][/vc_row]