If you're looking for the best Branson Abby's Tourist Trap coupons, you're in the right place!
Conveniently situated adjacent to The Dutton Family Theater in 3452 West 76 Country Blvd. This inviting and lovely company is operated by Abigail Dutton the youngest daughter of The Duttons.
Upon entering the establishment you are greeted by Abby's extensive gift shop. You will find the greatest assortment of Branson memorabilia. You will also find a lot of items that you just can't resist.
After passing through the gift store you may come to the refreshment counter or enjoy two large dining areas that each hold up to 50 individuals. These areas are open to the public.
Many guests like to fall in for fudge, ice cream, or java, Stunning Branson days are enjoyed on the covered outdoor tables.
The Trap has become popular for its soft serve ice cream. 100 % Dairy Product with no artificial sweeteners, guests rave about the taste and quality.
For Extra fun, try the newest Flavor Burst uniquely swirled throughout the yummy ice cream. Butter Pecan swirls is the most popular option, but they also have chocolate and strawberry.
Other items include fresh baked biscuits, coffee, soda, Juices, and wonderful root beer floats.
Groups may make arrangements with any catering company and use the dining areas in Abby's Tourist Trap which seats 50 or the seminar room that seats 100 in The Dutton Inn, according to availability.
Grab a coupon!

Exclusive Branson Saver Abby's Tourist Trap
Coupon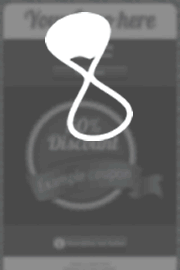 [dt_divider style="thick" /]
Here's what people are saying:
"We really like to eat at Abby's Tourist Trap. They can accommodate your group and provide a great meal for dinner or lunch. We enjoy having our own dining area, where we can have privacy to laugh, cut up, and tell tales. My customers love the gift store, the costs, and also the hassle- free shopping. I love my clients can eat, shop, and see incredible displays all at a single location. We always eat at least two times at Abby's Tourist Trap on every trip."
"I work at Abby's Tourist Trap. I have never worked Anywhere in my entire life, where customers come back over and over again, happy and excited be back. They totally love the ice cream. They love to sit down in such a nice setting and visit with friends and family. The groups love it if they Duttons pop up to say "Hello" and have an ice cream together."
"When we travel to Branson we love to eat Breakfast in The Dutton Deli's cold and hot food bar. It is a Fantastic value because it comes free Together with our overnight stay at The Dutton Inn. It is so pleasant to enjoy hot biscuits And sausage and scrambled eggs and toast along with the usual continental fare. The Deli's Buffet design which allows you quickly pick out precisely what you're Hungry for each morning. And it's also in close proximity to The Dutton Family Show. We have also spent some time on the Dutton Deli's little front porch, relaxing and sitting there eating ice cream While watching the Branson traffic."
Website :  https://www.theduttons.com/
Hours :
Mon – Sat: 10:30 AM – 10:30 PM
Sun: closed
Directions :