If you're looking for the best Branson ABBA Tribute coupons, you're in the right place! ABBA- the second best-selling music group of all time has been recreated in this live performance, see the looks, and hear the sounds and songs of this world popular group in this awesome tribute: Thank you for the Music, A Modern Tribute to ABBA! The group sold nearly 1/2 a billion albums throughout their career securing their spot in music history. Now this pop supergroup has been recreated for you to enjoy!

Exclusive Branson Saver ABBA Tribute Coupon

[dt_divider style="thick" /]
Songs you know and love like: "Mamma Mia", "Dancing Queen", "Take a Chance on Me", "Waterloo", "SOS" and many many more! Two men and two women recreate the original band and provide a 2 hour show full of musical entertainment!
Colorful costumes and accessories help bring the show to life and make you think you may be seeing ABBA in concert for real! This is not your typical Branson show with its new twist on the musical variety usually found around here! Come spend a afternoon with pop songs from one of the most popular and successful groups in history!
Website : http://tyftm.com/
Directions :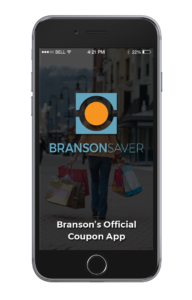 [/vc_column_text][/vc_column][/vc_row]