If you're looking for the best Amazing Pets coupons, you're in the right place! The Amazing Pets show is super funny and entertaining for the whole family! Start your day with a show everyone will enjoy! The entertainers and cute animals doing their tricks for you on stage will have you clapping and cheering for more!

Exclusive Branson Saver Amazing Pets Coupon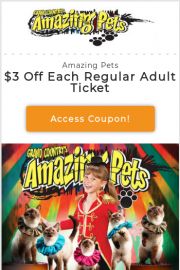 [dt_divider style="thick" /]
Filled with exotic and beautiful birds, dogs, trained house cats, and even a monkey, will keep you laughing and smiling throughout the show. Many of the animals have been rescued from animal shelters and humane societies, which is a very good thing! You will be amazed at the things these furry and feathered creatures can do!
We can't forget the talented entertainers providing a variety of comedy and juggling along with the animals acts, you will have to see for yourself to believe!
Master of ceremonies and animal trainer Sean Paul will give you exciting tidbits of information about the animals during the course of the show, and since this show is mainly a morning show, you will have time to catch an afternoon or evening show or attraction.
Website : http://www.grandcountry.com/amazing-pets
Directions :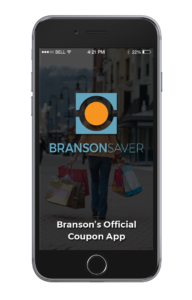 [/vc_column_text][/vc_column][/vc_row]