If you're looking for the best John Denver Tribute coupons, you're in the right place! James Garrett's "A Tribute to John Denver" brings the songs, music and stories of one of country's favorite artists,John Denver, to life! As longtime friend of John Denver, James will share some never-before-heard tales of the legend, along with plenty of well known hits!

Exclusive Branson Saver John Denver Tribute Coupon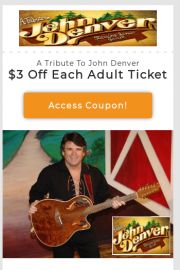 [dt_divider style="thick" /]
James and The Kendalls are talented performers and entertainers that have won 2 Grammy awards together, not to mention countless more! Throughout the show with James and his band, you will hear some of your favorite hits of Mr. Denver's career. Songs like: "Take Me Home, Country Road", "Annie's Song", "Rocky Mountain High", "Thank God I'm a Country Boy", "Sunshine on My Shoulders" and so many more!
Garrett is so talented and in addition to songs of John Denver will also provide some of your other favorite country singers songs that made Country Music so great! Not an impressionist or imitator, James delivers a tribute act that is like no other!
Randy Plummer also joins James in this show, bringing his talents of playing many musical instruments, Randy has been recognised by the Branson Gospel Singer and Songwriter Association as the Male Vocalist of the Year as well as being a Branson favorite for many years; Jim Glaspy , National Dobro and Bluegrass Texas Flat Top Champion is also a part of this talented lineup!
This amazing tribute show is sure to entertain you and your whole family!
Website : https://bransonimax.com/shows/john-denver-tribute/
Hours : See Schedule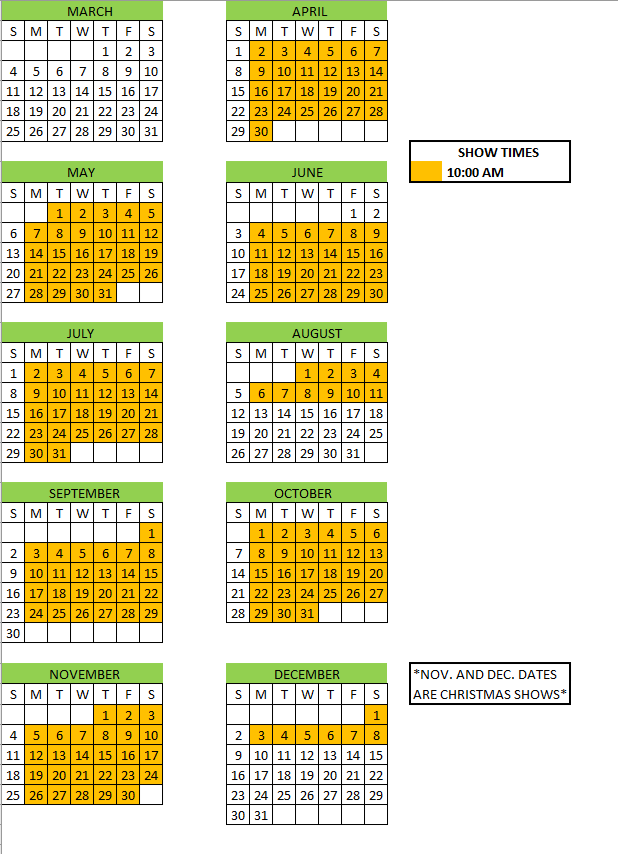 Directions :