If you're looking for the best Janice Martin Cirque Show coupons, you're in the right place!  Performing 2019 at the beautiful Americana Theatre, Janice Martin Cirque Show: A Magical, Musical & Aerial Extravaganza. Audience members have been heard saying things like "something totally unique","world-class level performance" and even "creative genius" about this amazing new show! The all new show does have "world-class level" performances of cirque, rock, pop, magic, country, comedy and symphony that transport the audience to another realm to create a delightful experience! At the center is the world's only aerial acrobatic violinist, JANICE MARTIN, who performs jaw-dropping acrobatic feats high in the air… while masterfully playing her violin. Also experience the intense magic and brilliant music of pianist DR. ASHTON WICKFIELD, lovable rising country music star DAKOTA ROSE, fun and fabulous Pop Star IRIS, the hilarity of comedian HUGH HEIFER, playful & frolicsome CATGIRL and the Cirque Spectacular Harlequin Marionette OUPSAY!


Exclusive Branson Saver Janice Martin Cirque Show Coupon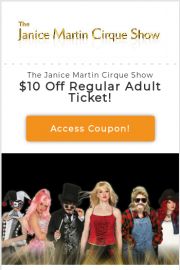 [dt_divider style="thick" /]
Show creator and star Janice Martin said "It's been my dream for a long time to produce a show like this one. It's exciting to see the technical effects come together with the music, cast, costumes, videos and script. This show is inspired by first having a great soundtrack, like a movie, that carries you through incredible spectacles, illusions and performances. Movie Magic does indeed play in important role as well."
Be ready to tap your toes to your favorite songs, laugh until your sides hurt, and be amazed by the incredible special effects and talented cast. This is a fun and totally entertaining family show that will leave you wanting to see more!
Website : https://janicemartinshow.com/
Hours :
Directions :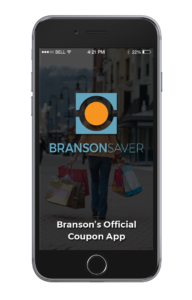 [/vc_column_text][/vc_column][/vc_row]