If you're looking for the best Hughes Brothers Christmas Show coupons, you're in the right place! One of Branson's favorite performing families, The Hughes Brothers, bring you a Christmas show all wrapped up in a big bow for the holidays! This Christmas show will remind you of the reason for the season! You will laugh, cry and have your heart deeply touched by the wonderful performance of the Hughes Brothers and family!

Exclusive Branson Saver Hughes Brothers Christmas Show Coupon

[dt_divider style="thick" /]
The brothers' and their lovable family will bring the holy aspect of the Christmas season with a living nativity and some traditional hymns. They also visit the fun and playful side of Christmas with a visit from the Jolly Fat Man himself, Santa! Stopping and taking the time to explain the meaning behind many symbols of Christmas, this part is especially moving! The Hughes Brothers have a great show to start a family tradition with!<br><br>
You are bound to enjoy the amazing harmonies and incredible instrumentals, the dancing and costumes…so much to see and love. Be sure to see this show for the Christmas season, it will make your heart smile!
Website : https://www.hughes-brothers.com/the-shows/christmas-show.html
Hours : November – December (see schedule)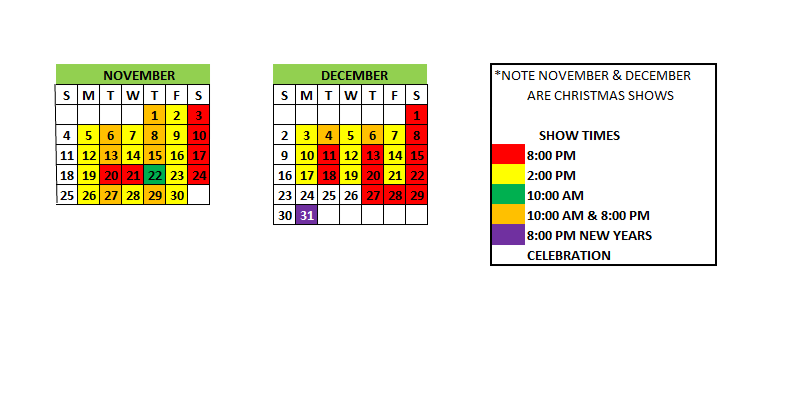 Directions :