Branson is full of awesome attractions. From go-karts, zip lines, and water parks, to escape rooms, roller coasters and helicopter rides, Branson has a little bit for everyone.
The problem is doing everything you want often causes a much bigger pain in the wallet than you orginally budgeted for…which led you right here searching for discounts and coupons!
Well, fortunate for you, you ended up in the right place because with the Branson Saver App, you can save money on dozens of Branson's top attractions instantly, with coupons right on your phone!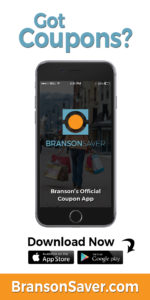 With the Branson Saver App, there is no need to clip paper coupons, print digital coupons, or grab every single brochure at the store you've stopped at simply to save a little money. Because now, you can get the best of Branson all on your phone!
It's simple to use, and with a few clicks, you can find and claim your coupon to many of Branson's top attractions effortlessly! Not only can you save on attractions, but our app also has coupons for dining, shopping, live shows, and much more!
Current Branson Attraction Coupons
The Branson Saver app is always adding more and better coupons for you, but here is a look at just a few of the current attraction coupons you can find on the app:
25% off Break Out Escape Room!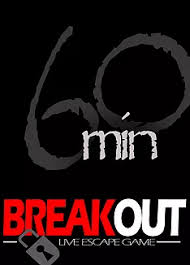 Can you escape in time? One of the Branson's top attractions is the Break Out Escape Room. Experience ever changing rooms and challenges, as you race the clock and use all the resources at your disposal to solve the mystery and escape! Warning though, some of these rooms are not for the faint of heart! As the pressure mounts with every passing minute, how will you react? Will you be able to get out?
[dt_divider style="thin" /]
$5 off Adventure Ziplines of Branson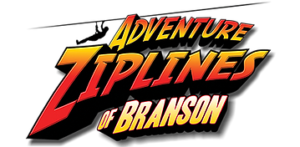 The #1 zipline adventure in Branson is absolutely awesome, and yes we have a coupon! Zipping through the trees at speeds of 50 miles per hour on miles of exciting zip line courses at 70 feet in the air is quite the adrenaline rush!  You'll love the feeling of flying through the air at this state of the art zip lining facility at any of the 7 different zip lining courses. You can even chose to zip line at night, or zip line upside down if you want to! This is a must attraction for adventure junkies!
[dt_divider style="thin" /]
$2 off Xtreme Racing Center Go Karts
Ladies and gentlemen…start your engines! The Xtreme Raceing Center boasts the fastest karts in Branson, with world class Sodi high-speed racing karts this attraction is a must for racing and go karting enthusiasts. Experience great family fun, all with a quick and easy coupon to save a few bucks!
[dt_divider style="thin" /]
Discounts on Chopper Charter Helicopter Rides
Soar above it all as you enjoy the incredibility beautiful views the Branson area has to offer.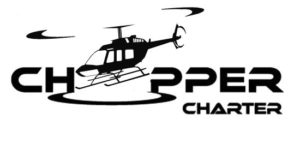 From seeing the new Branson Ferris wheel from above, to soaring across the majestic Chateau on the Lake, they offer several different packages ranging from $35 to $159. And with our discount coupon, it'll make your flight even more affordable. Chopper Charter has a package that is right for you!
[dt_divider style="thin" /]
30% off Back to the 50's Mini Golf
Love mini golf? Of course, who doesn't! Now you can save some green, as you putt on the greens of this adorable back to the 50's mini golf course, as well as several other mini golf locations!
[dt_divider style="thin" /]
$2 off Ripley's Believe It or Not Museum!

Ripley's Believe it or Not Museum is one of the most recognizable and most visited attraction in all of Branson. Wanna see some shrunken heads? What about a state of the art vampire killing kit? And who doesn't want to stand inside of a spinning vortex tunnel? It's a place where most people visit at least once. So since your going anyway, might as well save a few dollars!
[dt_divider style="thin" /]
Plus Dozens More!
The Branson Saver app boasts dozens of other attraction coupons that are always changing, and more are always added so there will always be new and special deals for you to take advantage of every time you go to Branson!
Make it simple to save with dozens of Branson attraction coupons! As mentioned before, it's not just attractions, this app has coupons for dining, shopping, live shows, and much more, all at your finger tips! Simply download the app, choose from a simple menu of categories and start saving right now!
Download it today!